Regular price
Sale price
$5.99 USD
Unit price
per
Sale
Sold out
Real love doesn't exist... or does it? 

Forty-something, curvy, and content with her life, Gionna DeLuca makes extravagant wedding cakes to celebrate other people's love stories. Believing she will never need one for herself.  

Until a younger mohawked sous chef walks into DeLuca's and challenges everything she thought she wanted. He pushes Gionna's boundaries and forces her to confront her fears and failures. Demanding she open her heart to the risk of love or remain stuck and unfulfilled in a life she is beginning to outgrow.

The Sweetest Day explores one woman's misconceptions about the existence of forever love and the danger and reward of putting your heart into the hands of another.

Share
View full details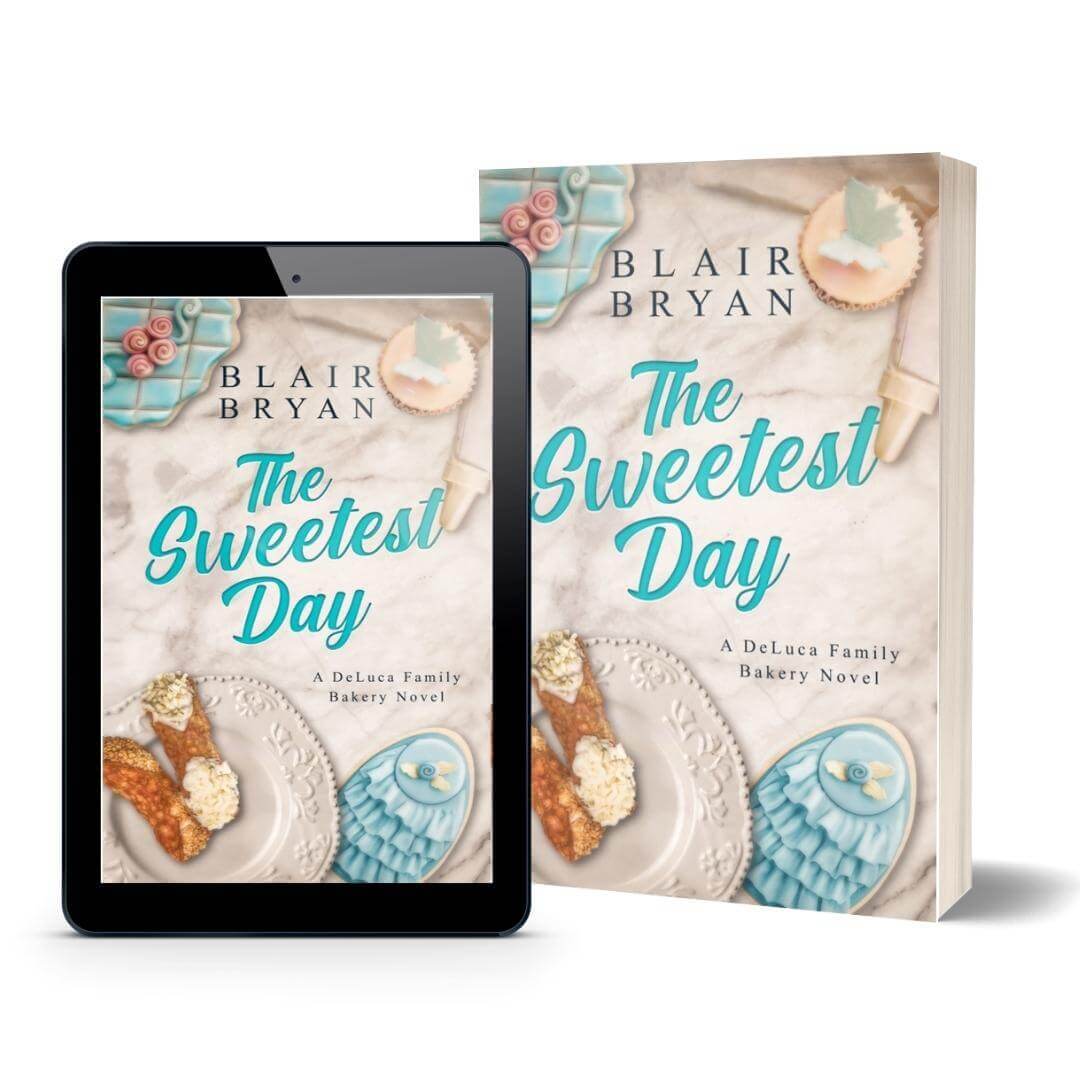 Tears of happiness for book characters? Yes!
The ups and downs of relationship woes, in the setting of a bakery. We are all welcomed to have a cannoli and espresso at the De Luca bakery and watch three generations of their family navigate love. I cheered, was sad, and cheered again as Gionna and her friend Aubrey waded through the struggles of finding love and happiness. My one negative, I want more!
Fun and delicious book!
I so enjoyed the details of the bakery, it's as if you can smell and taste the cakes and cannolis! The story line was fun and you can really feel everything the characters are experiencing! Very fun read!
Love conquers
Gionna is real. She is helping others but is she worthy of loving? We find out. This is a beautiful story
Rich Characters Real People
I loved every moment of this one. The characters were such down to earth, real life individuals, it was easy to fall in love with them and their story. I am a huge fan of stories about the "not perfect" body type who meet and fall in love with a hero who doesn't care about that! In of world of body shaming, this is very enlightening! I can't wait to read more!!
Welcome to DeLuca's Family Bakery
Imagine you are sitting in a bakery enjoying a wonderful espresso and freshly filled cannolli. You come here often and the other patrons and the staff treat you like family. Now you're watching the baker set up a wedding cake. You're on edge, heart pounding just thinking about all those last minute details and everything that can go wrong.... The DeLuca welcomes you into their lives. You will laugh and cry with them. The details Bryan includes are so realistic you can imagine being there throughout the book. She truly has a knack for engaging her readers. So grab a cup of coffee, a little treat, and get comfy because you are not going to want to put this down