Regular price
Sale price
$5.99 USD
Unit price
per
Sale
Sold out
Who goes to Scotland for two weeks with someone they met over the internet? I did and it changed my life.
At forty-three, Ninya was depressed, out of shape, and filled with crippling anxiety after addiction, cancer, and divorce had destroyed nearly everything.
One day, she received a message from a stranger. This woman offered to lead her on a self-healing trip hiking through the Scottish highlands.
It seemed like a sign—a big sister sent when she needed one most.
In this sometimes hilarious, sometimes terrifying, but always inspiring memoir, an introverted pollyanna is paired up with her polar opposite—a steamrolling, abrasive female with completely unorthodox healing methods. As they barrel through the winding one lane roads in a tiny rental car stopping to hike at breathtaking mountains and glens, an outrageous series of events forces Ninya to reclaim her power and find the strength to heal herself in one of the most beautiful places on earth.
Genre: Travel Memoir Nonfiction, Motherhood Nonfiction,
For fans of Eat, Pray, Love, Wild and Freckled.  
Share
View full details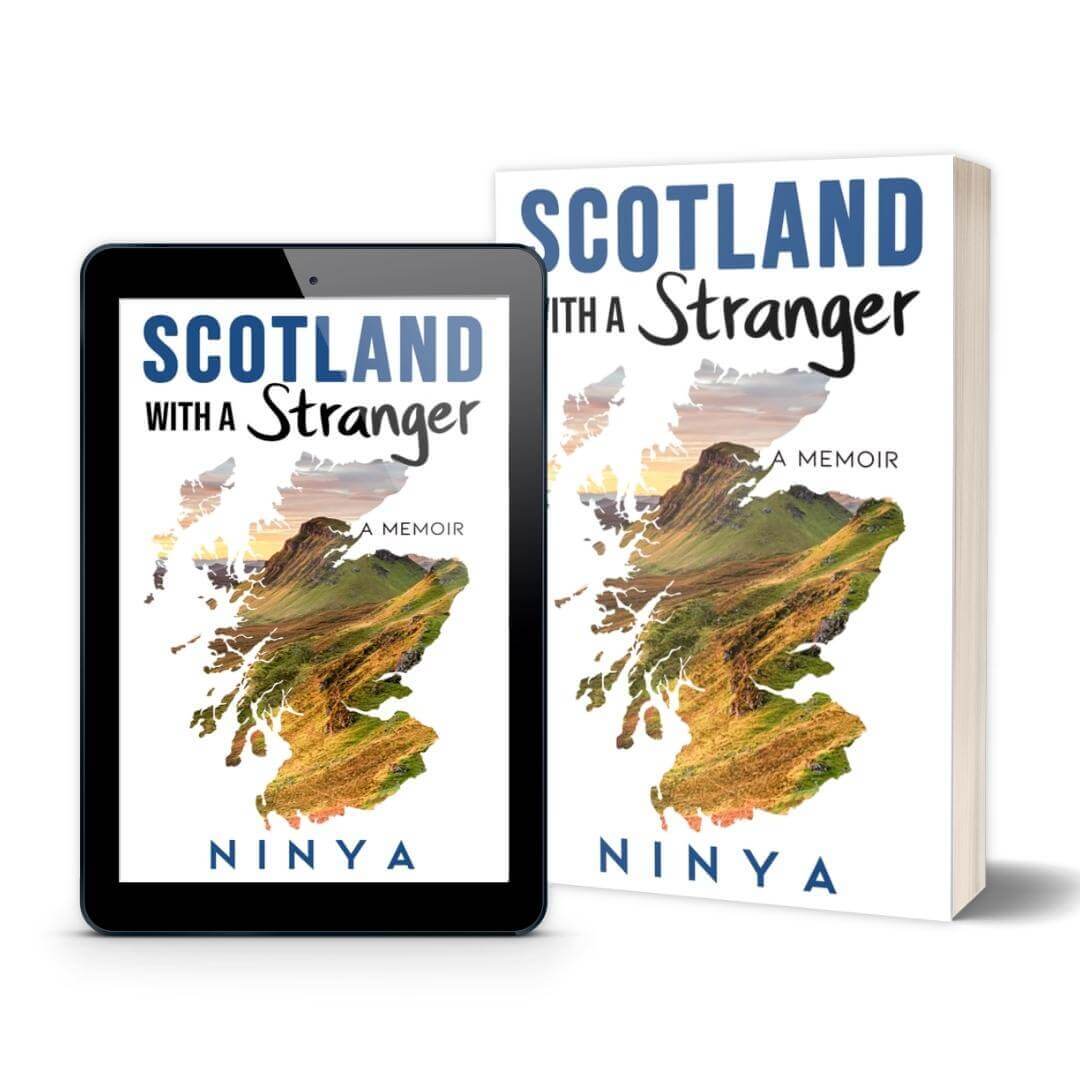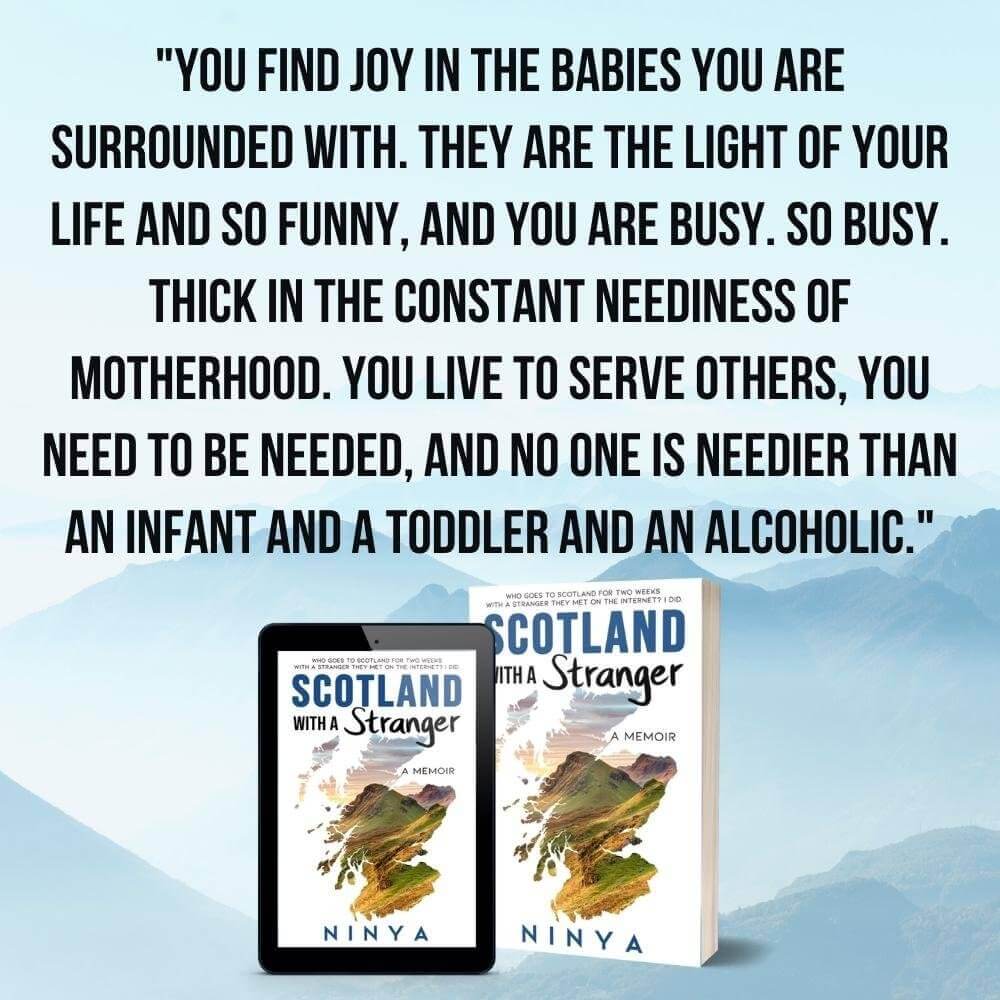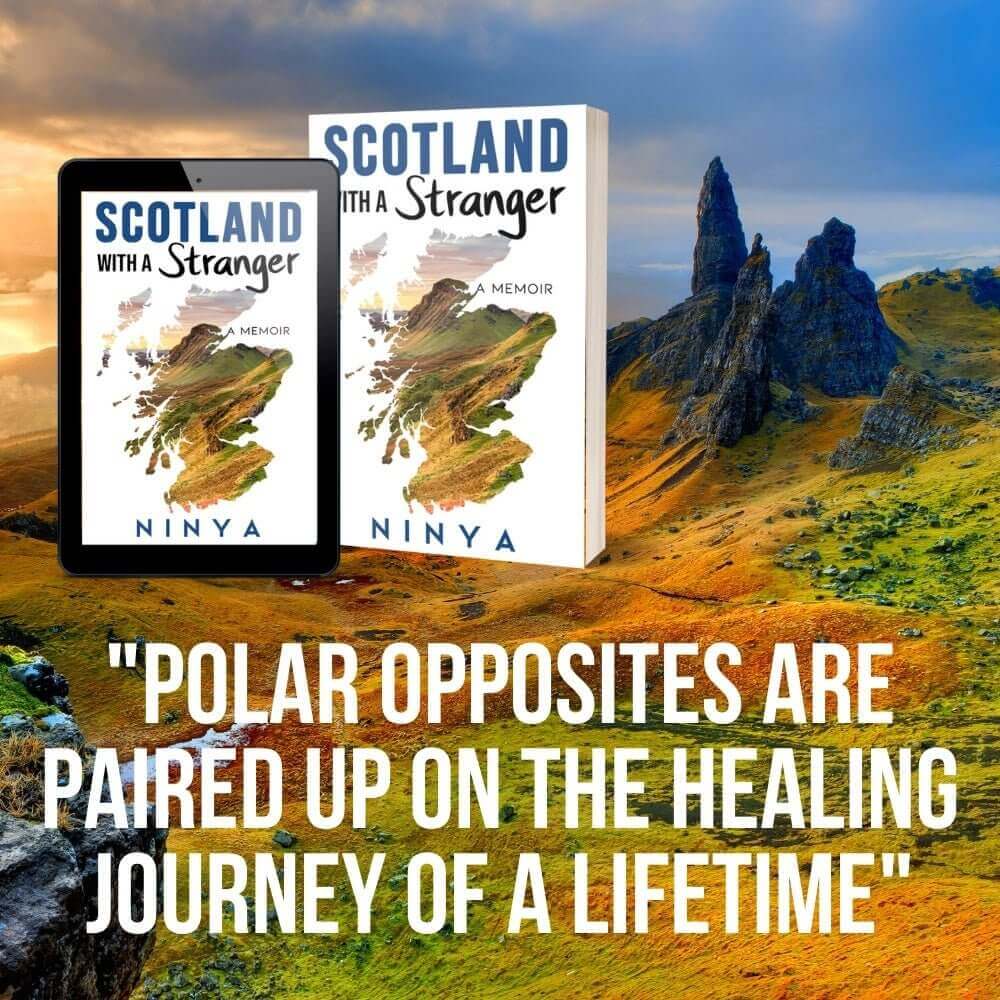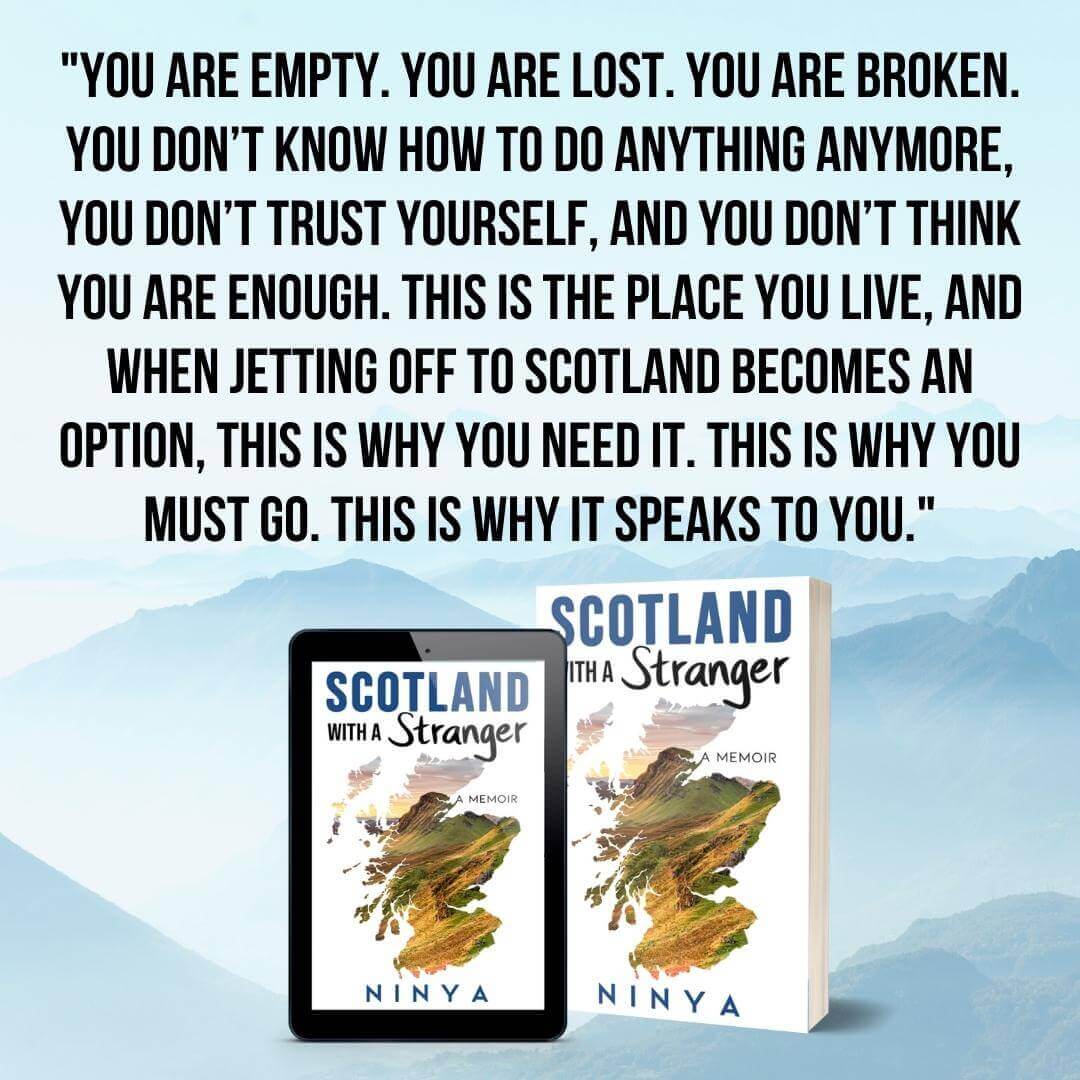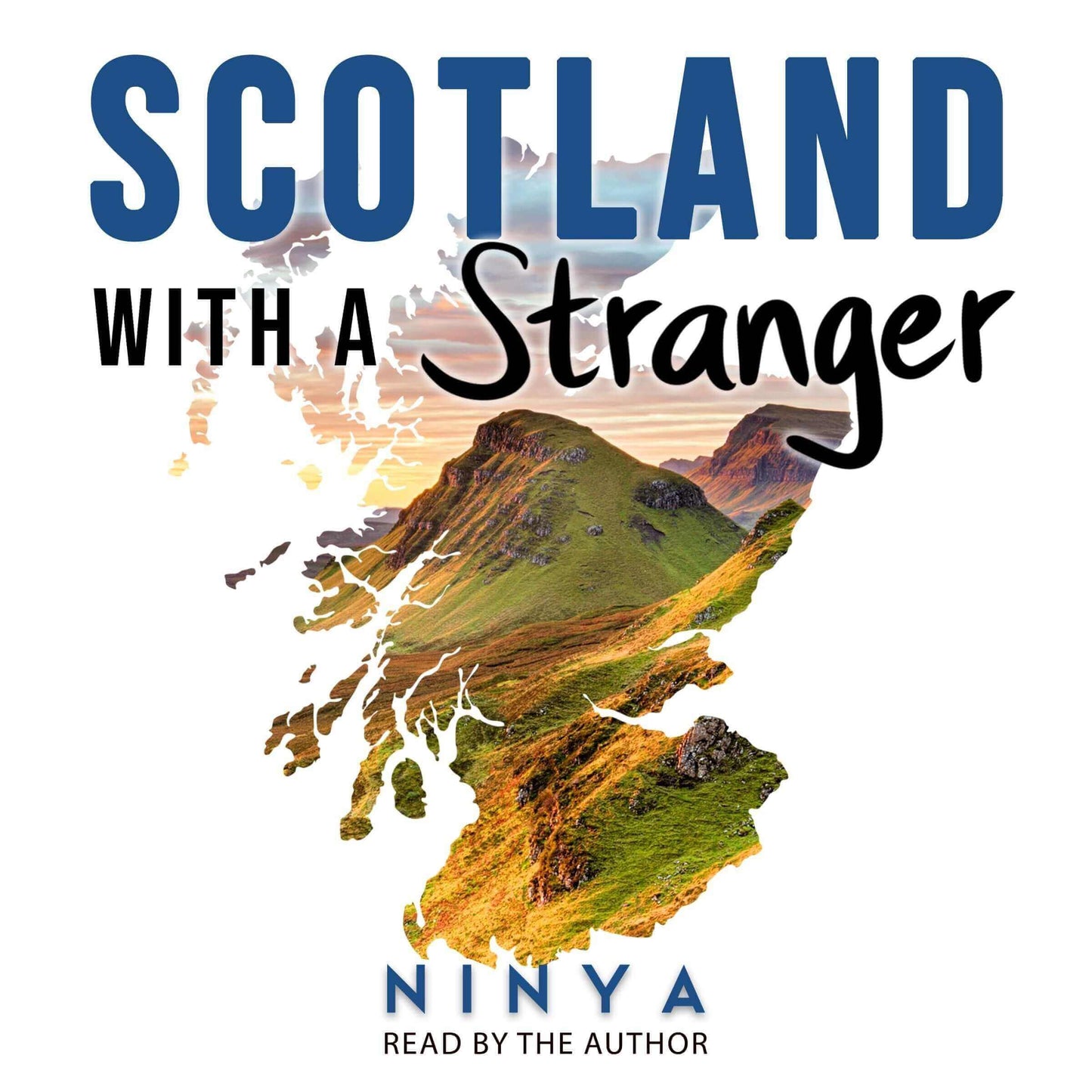 The real life Walter Mitty!
I love the film Walter Mitty, but never found a books that captured the film...well, until now. I just finished the audiobook on Scribd and really enjoyed it. I loved watching the self discovery that Ninya had and the crazy adventures with Erika. I would love to see a follow up of a second book where Ninya goes on an adventure with her daughter or her partner. I highly recommend this book if you are looking for a real world self discovery book.
I'm planning on a follow up to Ireland for my 50th. Thanks so much for enjoying the journey through Scotland. It was an adventure that truly changed my life.
Laughter is good for the soul
Omg. This book is a must read. She is a hot mess well who isn't now aways. She gives us sass, humor, good one liners, and the freedom and independence she always had in her. I read this book in 2 days. Who does this meet someone on internet and go on a trip with her? She does
Lesson's learned on a dream trip of a lifetime.
Loved this book. I also have had many challenges in my 60+ years and am still trying to figure it all out.
Not what I expected
Lovely memoir of a less than comfortable relationship. Part travel journal, part coming of age, part soul searching. Enjoyed the journey!
Read it in one sitting!
I loved this book and couldn't put it down! Its not a travel book, but instead, as is in the title, a memoir...one woman's journey to find center. I will be happily recommending it to others.